Procedure Tray Components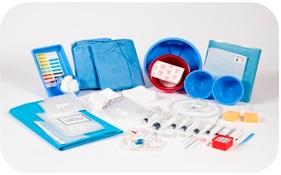 ArcRoyal offers a wide array of products which will guarantee your Custom Procedure Trays are of proven quality and superior specification.  ArcRoyal's extensive portfolio of plastic bowls and trays, along with our comprehensive range of surgical and angiographic products, allow us to offer you a one-stop place to shop for all your Custom Procedure Tray requirements.

We have a highly qualified team of Regional Sales and Product Managers based throughout Europe who can visit your facility and work closely with you to
optimise your product sourcing.