Your Tray Your Way™
A custom procedure tray, just for you....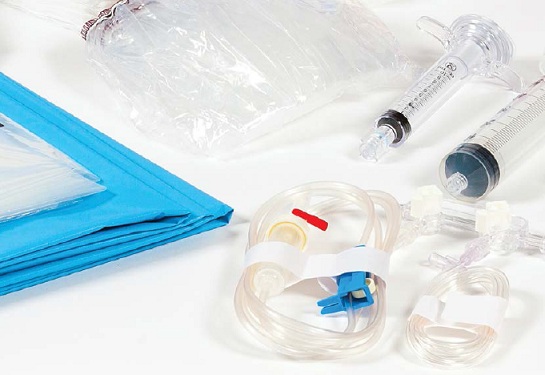 Established in 1992, ArcRoyal has grown to be a leader in the European Custom Procedure Tray and Operating Room markets. We supply packs for a wide range of procedures to hundreds of hospitals across Europe, including Angiography, Orthopaedic, Ophthalmology and Gynaecology.
ArcRoyal's routes to to market include providing CPTs to multi-national corporate partners, distributors within each country in Europe and hospital direct in the UK and Ireland.
What is a Custom Procedure Tray, and how can it work for you?
A Custom Procedure Tray, or CPT, is defined as a set of medical devices, designed to provide all the disposable items required for a surgical intervention, which are packed together and presented in a single sterile pack.  It is designed to meet the individual specification of each hospital, according to their procedure requirements, with the content, layout and even the wrap style stipulated by the surgical team.
Using an ArcRoyal Custom Procedure Tray system in your O.R. offers you a solution for:
Reduced set-up time: fewer products to open, freeing up theatre staff for other duties;
Product ordering: fewer products to order, resulting in more streamlined ordering and
stock control processes;
Waste Reduction: less packaging to dispose of;
Cost: few component costs per procedure to track, resulting in more efficient cost control;
Sterilisation: Presented in an easy format to reduce the risk of contamination;
Quality Certification: All of ArcRoyal's Custom Procedure Trays are ISO/EN 13485:2003 and
ISO 9001:2008 certified, and are compliant with both the Medical Device Directive and the
Irish Medicines Board.
Traceability: Every component used in an ArcRoyal Custom Procedure Tray can be traced
back to a specific vendor batch.
What an ArcRoyal Custom Procedure Tray can offer you...
CHOICE - An extensive choice of surgical components specially selected for European clinical requirements.
COST EFFICIENCY - Improved Operating Room efficiency with faster set-up time, less staff pressure and increased patient throughput.
CONSISTENCY AND RELIABILITY - The ability to lay out your tray to match your procedural needs to the highest Quality standards.
FLEXIBILITY - To meet your unique procedural needs and accommodate pack changes within weeks.
NO SURPRISES - A commitment that there will be no changes to your packs without your written approval.
Want to talk to a member of our sales team? Contact us today!