ArcSafe and the EU Sharps Directive
What is the EU Sharps Directive?
EU Council Directive 2010/32/EU, more commonly known as the "EU Sharps Directive", was adopted in May 2010 to prevent sharps related injuries for all healthcare workers within the EU Member States. Each of the EU Member States was required to implement this into legislation by 11th May 2013.
Why was the Directive Created?
The Directive was created to help prevent the estimated one million sharps injuries that take place across the EU every year*, with each sharps injury carrying its own risk of Hepatitis B, Hepatitis C and HIV. It is believed that the same number of injuries again goes unreported, meaning that up to two million sharps injuries occur in any one year.
*HSA: Guide to the proposed Safety, Health and Welfare at Work (Prevention of Sharps Injuries in the Healthcare Sector) Regulations 2013.
How can ArcSafe help?
ArcSafe, ArcRoyal's solution for the EU Sharps Directive, has been designed to help you - the user - learn how to comply, through the products that you use, with this important piece of legislation.
The ArcSafe Solution
Make your operating room sharp-safe in four simple steps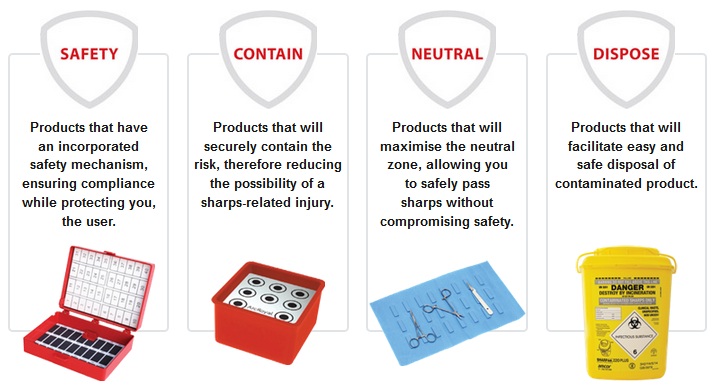 Products
ArcSafe's product bundle offers you a safety solution with each and every product. You'll find the following compliant products within the ArcSafe range:
Are you a Custom Procedure Tray user? Contact us today to speak with a clinical specialist for expert guidance in how to make your Custom Procedure Trays Directive-compliant.
Awareness and Training
We can help you learn, and help teach your staff, about the Directive and how to be compliant. Our exclusive EORNA ACE-accredited education and self-test module is worth 1.12 EORNA ACE credits.
Additional Resources
For further information on ArcSafe, and to find out how this new initiative can work for you, please visit the ArcSafe website www.SharpsSafe.eu. You can also contact us at any time to find out further information about the Directive - and what you need to do to comply.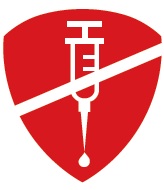 Be Safe. Choose ArcSafe.